Project Sponsor:
Maine Dept. of Inland Fisheries and Wildlife
MNRCP Region:
Central and Eastern Lowlands
Project Type:
Fee Acquisition with Restoration or Enhancement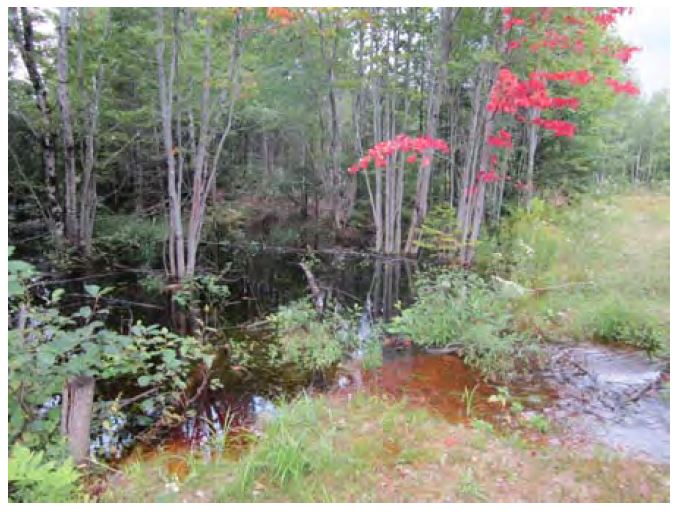 Project Description:
This project involved the purchase of a 2,452-acre parcel located within the Mattawamkeag River Bogs and Fens Focus Area. Acquisition of the parcel, adjacent to the 4,043-acre Mattawamkeag River Wildlife Management Area managed by the Maine Department of Inland Fisheries and Wildlife (MDIFW), placed a large portion of the focus area in conservation ownership, achieving an important goal identified in MDIFW's State Wildlife Action Plan. Purchase of this parcel connected two isolated portions of the WMA on the north side of the Mattawamkeag River, bringing the total acreage of the area up to approximately 6,400 acres. While preservation of this parcel will be important to ensuring the long-term conservation ownership and management, the parcel also had restoration needs caused by timber management roads which either had no culverts or culverts of insufficient size and number to pass water, resulting in altered water movement and water quality in the area. Removal or installation of new culverts and the discontinuation of some roads helped to re-establish the natural water movement and improve water quality by reducing erosion. The type of water passage technique employed was determined by the existing road materials in place, the anticipated types of road use and the amount of use the road may receive. Roads that were closed-out for vehicular use were allowed to revegetate with naturally occurring species.