Project Sponsor:
Maine Coastal Habitat Foundation
MNRCP Region:
Central Interior and Midcoast
Project Type:
Fill removal, restoration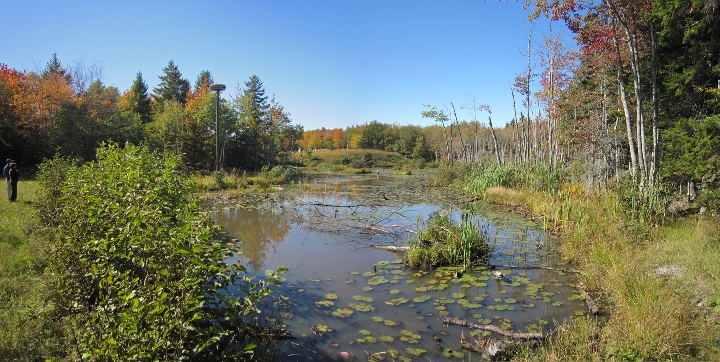 Project Description:
This project restores approximately 2 acres of wetland habitat within the Clark Island Wildlife Refuge, a 50-acre site owned by the Maine Coastal Habitat Foundation. The restoration site is located near the center of the Refuge, in an area that had previously been covered by forested wetland habitat adjacent to extensive salt marsh. During the 19th century, the site was cleared to provide fuel for the limestone industry and then used as a dumping ground for granite tailings, which covered a stream and its surrounding wetlands with up to 30 feet of debris. MNRCP funds were awarded in December 2009 for the majority of the project costs, with additional funds raised from private sources. The Foundation removed tons of granite from the site, then hired Moody Mountain Environmental consulting to develop a restoration planting and monitoring plan for the resulting area. The plan was completed in June 2011 and restoration planting followed to re-establish native wetland vegetation, complementing restoration activities elsewhere in the Refuge that have resulted in a significant increase in wetland function and wildlife use.