Project Sponsor:
Maine Coast Heritage Trust
MNRCP Region:
Central Interior and Midcoast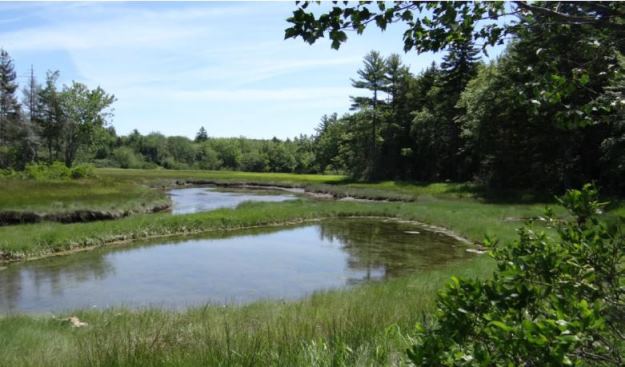 Project Description:
This project represents a milestone in local efforts to conserve lands in the Meadow Brook watershed in Saint George extending from the headwaters near Tenants Harbor to the outlet at Otis Cove. Acquisition of this project linked lands extending from Tenants Harbor to public road access in the western portion of town. Meadow Brook is included as part of the Lower Saint George River Focus Area of Statewide Ecological Significance. Conservation of this watershed has long been a priority of the Town of Saint George and the Tenants Harbor Water District given the value of the wetlands as a source of drinking water for the town, and the brook corridor's ecological and recreational values. This specific project resulted in the fee protection of approximately 22 acres of estuarine, palustrine, and riverine wetland types as well as buffering upland forest. Specific resources to be permanently protected include mixed graminoid-forb saltmarsh, brackish tidal marsh, forested wetlands, and freshwater streams.